In early March, the VFX and animation industry in India was abuzz with anticipation as the FICCI BAF Awards approached.  With a wealth of amazing work recently completed by BOT and its partners, the company submitted work for awards consideration in two categories: Best Shot of the Year (International) and Best VFX in a Film (International).  BOT submitted work it had performed with Quebec-based partner Hybride on Solo: A Star Wars Story, and was thrilled to learn that the joint submissions were nominated in both categories.  
But an even bigger thrill came during the star-studded FICCI BAF Awards 2019 ceremony itself, held in Mumbai on March 13, 2019.  When the BOT / Hybride entry was announced as the winner for the Best VFX Shot of the Year – International category, a jubilant BOT team came up to the stage to accept the statue, with smiles plastered on their faces. Several key BOT team members graciously accepted the award on behalf of the larger team and Hybride, who could not be at the event. This is the second BAF Award win for BOT VFX, with numerous nominations over the years.
The BOT team was already vicariously basking in the afterglow following the 91st Academy Awards ceremony on February 24, 2019, where they were thrilled to have contributed VFX work towards 4 of the 5 films nominated for the Visual Effects Oscar:  Avengers: Infinity War, Christopher Robin, Ready Player One, and Solo: A Star Wars Story. Another Oscar-nominated film the company had the pleasure to work on was Mary Poppins Returns.  They reveled in the successes of Black Panther, Bohemian Rhapsody, and Green Book, amazing films nominated for Best Picture of 2019, also films BOT has contributed work to.  
"While bagging awards is always great, just being a part of the creation process for any amazing content is the ultimate reward," says Zameer Hussain, BOT's Creative Head.
The Best Animated Frames [BAF] Awards was started in 2004 by the Federation of Indian Chambers of Commerce and Industry [FICCI] to recognize and honor students and professionals in the field of Animation. This first-ever Animation Awards in India grew over the years to encompass awards not only in Animation, but also in the VFX and Gaming fields. The contest now receives top-notch entries from across the globe. In fact, the last BAF Awards held in March 2018 received around 400 entries from across 12 countries.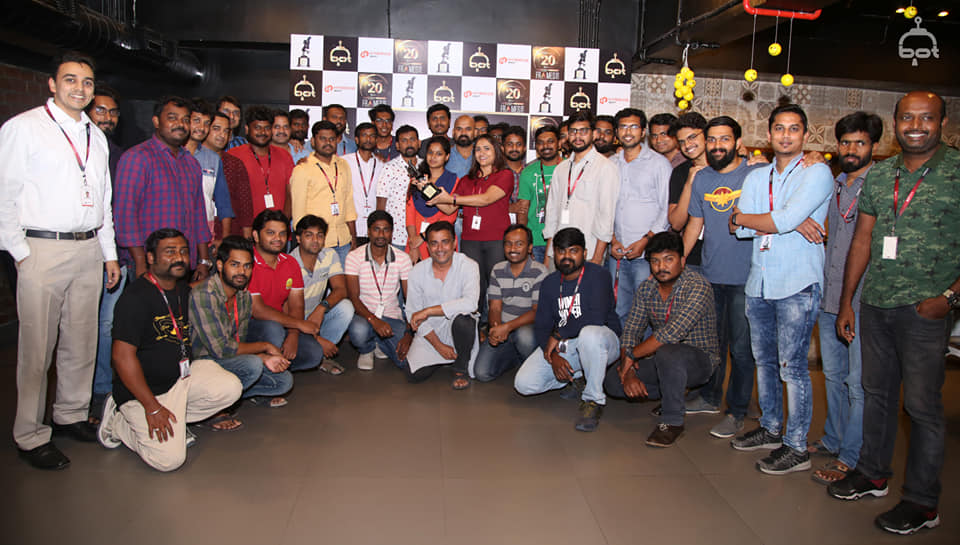 Congratulations on the BOT TEAMWORK that led to winning the FICCI BAF Award!