Our Headquarters Office Has Moved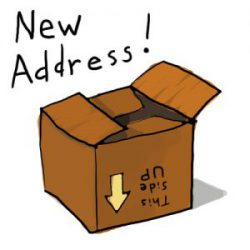 As of June 1st, 2019, BOT's headquarters office in Atlanta has moved (by just a few miles)!  Here's our new headquarters address:
5400 Laurel Springs Parkway, Suite 301,
Suwanee, GA 30024-6063
How does this affect you?
For our clients, here are the implications of this move.
Mailed Checks
For those of you who put checks in the mail, please ensure that they are sent to our new address. We will have postal forwarding in place for several months, so we will be sure to receive checks sent to our old address – but to avoid delays in our allocating your payment, please do use the new address.
W-9
BOT has an updated W-9, with the new HQ address.  Contact your producer if you need this.
Wires
Our wiring instructions remain the same: same numbers, same bank. Please keep using the wiring information you have on file.
Pretty much everything else is the same — just please make sure your accounting team is aware of our new address.
And if you happen to be in town for one of the umpteen productions going on 'round here, we'd sure love for y'all to stop by for a visit  😃